Southern Brown Bandicoot Isoodon obesulus, listed as endangered under the Environment Protection and Biodiversity Conservation Act 1999, inhabits the spectacular cliffs on Port Campbell's headland. Occasional sightings occur. In the past Potoroos were also sighted.
But thousands of photos taken with fauna cameras over the last 7 months by the Port Campbell Community Group has proven that the site is a healthy breeding colony of the Southern Brown Bandicoot. Photos of babies ranging from 9cm to mid size juveniles have been recorded, along with mature adults and the bull nosed males. Individual profiles have been determined through distinct natural markings or scars on the individuals.
The photographic data indicates that a bandicoot nursery exists on a vacant block of land adjoining coastal Crown land, and private works are proposed. Corangamite Shire Council has issued a permit for a house.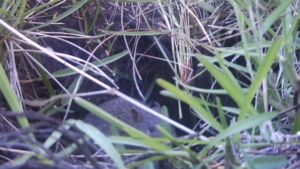 "Baby" looking out of her burrow & "Tiny"

"Connie" & "Chevron" fossicking for food.

"Baby" little one… & "Baby" venturing out…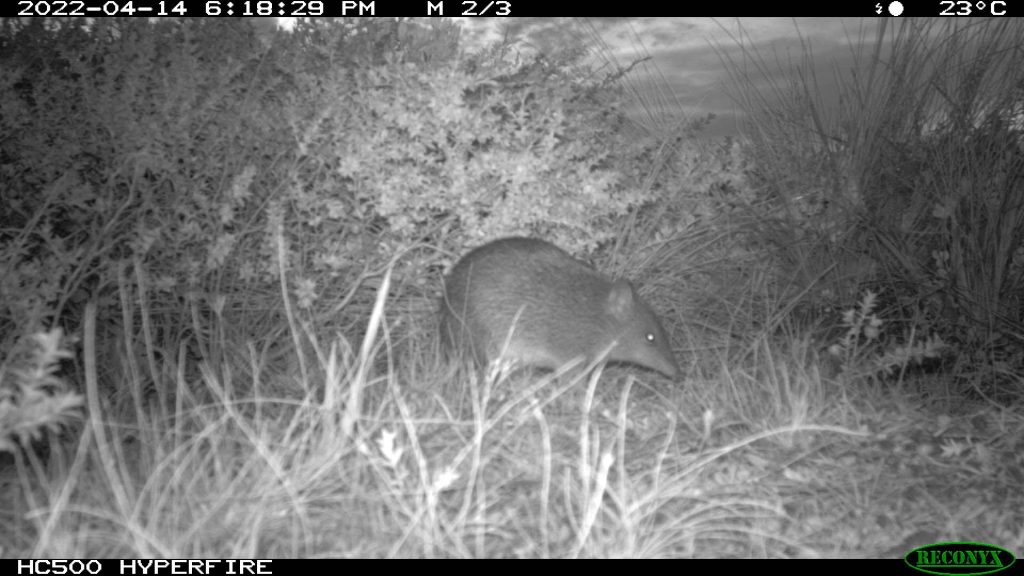 August & September 2022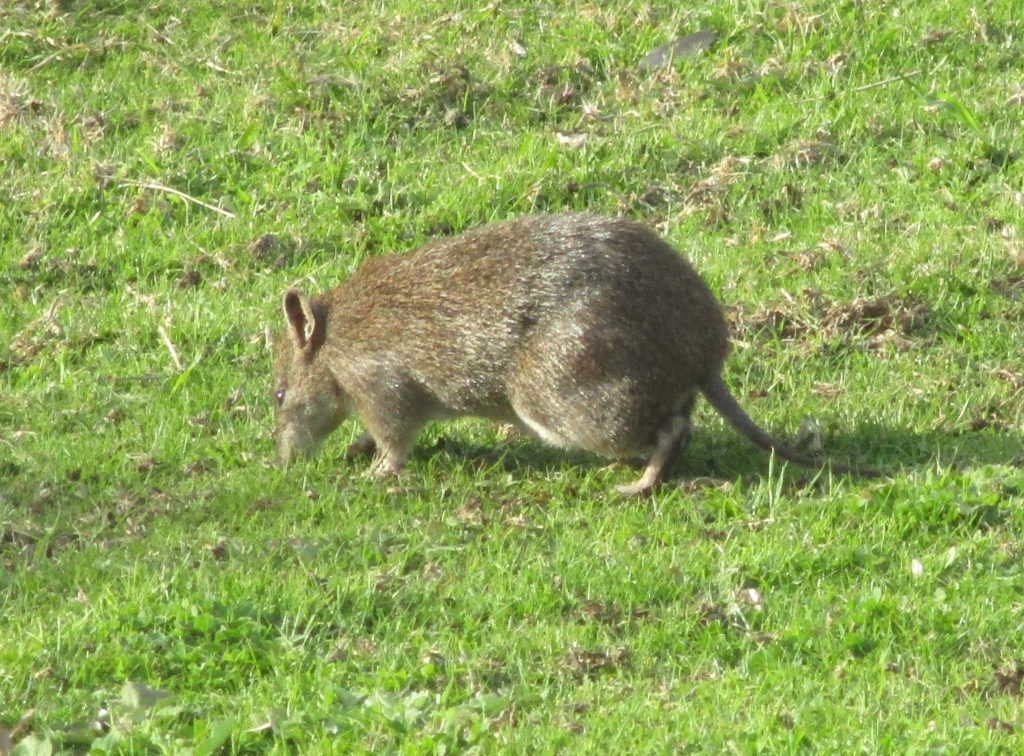 December 2022.
Mother Bandicoote with young in pouch and two young Bandicootes below. December 2022.